Welcome to HealingSpiralJewelry.com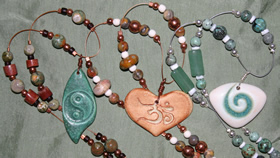 Click here for our online store to browse and buy now.
Our hand carved porcelain jewelry pendants are the focus of each piece. We chose universal symbols of spiritual healing and transformation. Porcelain is the most durable and beautiful clay known.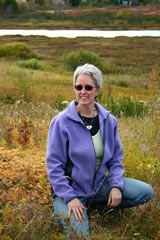 We chose beadalon wire, with a soft touch satin finish made of 19 or more micro wires, for durability.
The organic glazes are hand mixed from earth elements and hand painted. Together with organic beads of wood, semi precious stone, or bone, you are choosing the highest quality jewelry for the highest good. All work is completely guaranteed.